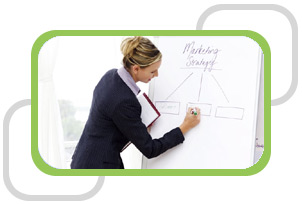 A strategic approach. A team of experts. A History of success. Welcome to Zack IT Solutions People with drive. People with experience and people with skills. Those are the people behind Zack IT Solutions
Since 2004 , our people have been constantly able to hunt top talent and top jobs to clients and candidates through out the country and the proof of our ability lies in our growth. So how do we account for such success? By raising the bar in selection of our staff
ZACK IT SOLUTIONS PVT Ltd is a specialist managed services provider for IT infrastructures. We design, implement and manage IT systems to enable organizations that rely on IT to grow and flourish.
We provide services to manage our customers' entire IT infrastructures from servers and desktops to applications, data and networks. We also help customers throughout the IT investment lifecycle from initial strategy development and technology assessment, through to design, procurement and implementation.
We are committed to delivering outstanding customer service – in fact our entire company vision is based on delivering services that make our customers smile. Our talented team of people and our structured processes enable us to achieve this.
The services we deliver are designed to help our customers to make better use of their IT – to improve their operational efficiency and reduce their operating costs. Simply put, we manage IT infrastructures to enable better business.
At Zack IT Solutions, our mission is to raise the bar in the Managed IT Support Services. To us, raising the bar means not settling for "good enough." It means making better matches between Client and Solution. And it means working harder to provide the right talent, improved productivity, and innovative business solutions.
In simplest terms, raising the bar means adding value.
The Secret to Our Success:
Determination. Innovation. Performance. Those are the qualities we look for when hiring for our internal staff. By hiring the best professionals, we can offer you the skills, knowledge and commitment necessary to deliver positive results everyday.
Better deployment efforts. Staffing isn't just about finding good workers or good jobs. It's about knowing how to match the two. At Zack, we train our staff on how to best deploy our candidates. So we're making matches that are not only efficient, but effective as well.
More accountability. Zack employs an in-house team that is solely dedicated to conducting internal performance audits and measuring the degree to which we're following our internal processes. These audits help ensure we're delivering on our promises.