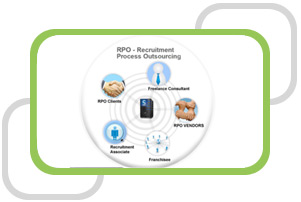 ZACK is a recruitment partner that is a little different in our approach yet far more effective in what we deliver
Why We Are Different
Zack IT Solutions comprehensive and proven HR-centric recruitment process reduces the uncertainty and risk associated with hiring new employees. We aim to find staff that is not only capable, but one that will blend with our clients' corporate cultures, which will perform better and last longer.
Why build a recruitment system when you can use ours.


Why employ a team of recruiters when you can use ours.


Why spend hours researching recruitment technology when a call or mail will have it sorted in no time.
When a provider acts as a company's internal recruitment function for a portion of all or all of its jobs. RPO providers manage the entire recruiting/hiring process from job profiling through the on-boarding of the new hire, including staff, technology, method and reporting.


With the right Recruitment Process Outsourcing (RPO) solution, companies have the capability to manage changing needs, compete effectively for critical talent and achieve business impact. That is why top companies around the world trust Zack IT Solutions for practical, business-minded and tailored RPO solutions.


Understanding today's talent acquisition environment, Zack IT Solutions offers three types of RPO engagements that scale to cater your specific hiring needs:


Enterprise-wide RPO – Management of the entire recruiting function of a client's HR organization.


Selective RPO – Management of the recruitment process for a business unit, skill set or location.


Project-based RPO – Management of the recruitment process to meet short term hiring goals.