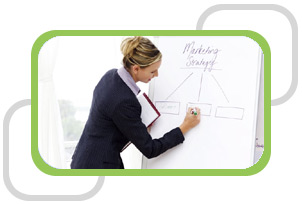 Virtualization always helped IT managers in reducing TCO (Total cost of ownership) considerably and also in providing an ideal solution to optimize their IT infrastructure utilization.
How to embrace the Virtualization technologies is a real challenge for every IT manager and for the companies.
Vmware, Citrix, Hyper-V etc., are the key backstage players in provisioning cloud and virtulization technologies to all enterprise class and Datacenters deployments. While Vmware uses their proprietary hypervisor called ESX whereas Citrix based on the most popular Xen hypervisor and Microsoft uses their Hyper-V now.
We provide support from the very initial stages of configuring virtual containers to installing Operating system on it, managing them etc., We help you to virtualize enterprise applications including Oracle, Exchange, SQL Server, Sharepoint etc., to deliver the highest SLAs and top performance.
Managed Server Solutions: Server Virtualization Management.
Protect your mission critical data with virtual server management,Expedient's server virtualization management services allow companies to take advantage of the benefits of a virtual private server, server virtualization and dedicated managed servers without the need to have an internal staff that are experts on VMware, Citrix, or Microsoft Hyper V.
Managed Server Backup Solutions.
The team of experts at Expedient provides managed server backup services so that your servers and all data remain secure and backed up. Our experienced and certified engineers and support staff provide around-the-clock support to ensure that your applications are always operating at maximum efficiency.
Managed server backup and recovery operations without the capital expense and the internal IT resource requirements typically associated with data protection. Take advantage of the latest hardware and software technology while relieving your IT department of the day-to-day administration to a partner with dedicated resources specially trained in the operation of this critical service. Accurately forecast your expense for data server backup and recovery with standard one-time licensing and monthly service fees, Consolidate heterogeneous systems and databases onto a standardized server backup and recovery platform that carries with it a SSAE-16 compliance.