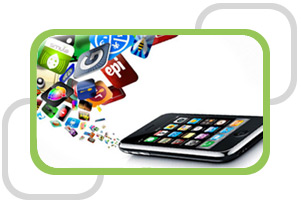 Zack IT Solutions provides a full suite of custom mobile development services, along with a consultative approach, for a best possible result. Our services include design and development on a variety of platforms – iOS, Android, HTML5 and Web, as well as ancillary services, such as testing and project management.
Our proven capabilities in mobile development put us in a unique position to provide the best of end-to-end custom solutions.
Development
At Zack IT Solutions, we provide customized iOS, Android, HTML5 and Web development services. With a wide array of expertise on a variety of platforms and devices, we are able to work with the optimal solution for your needs.
Also, at Zack IT Solutions, new mobile technologies are researched, and new modules are written, and added to our repertoire of resources on a daily basis, to bring you the latest, most cost-effective solutions.
iOS – Android – HTML5 – Web
Design
The mobile apps at Zack IT Solutions are designed with an eye to optimizing the mobile screen while keeping the user interested and engaged. Our design professionals come from the best graphic design institutes and have experience in delivering exceptional user experiences.
We believe that good design is what differentiates a top-tier app from the rest and makes an award-winning app. In fact, several of our over apps have received special commendation for their state-of-the-art design.
Testing
Testing on Zack IT Solutions apps is an integrated part of the process, carried out at various stages of development. Our testers are experienced and certified in various testing software. Delivering thoroughly tested software ensures worry-free implementation of our apps by our clients.
User interface testing ensures that the development reflects the design accurately. With functional testing, we ensure that the requirements laid out by the client are properly implemented. Performance testing ensures that the performance metrics are above par and with user testing we can determine that the product meets the client's requirements for the required user experience.
Project Management
Zack IT Solutions corporate culture is geared towards delivering high-end customer service throughout the mobile development process. Our project managers stay in close touch with clients as well as the production team, providing the optimal level of communication through the design, development and testing stages.
Project management begins with requirements gathering and documentation of the client's needs at the onset of any project. As the project moves through production, the project manager tracks the team's progress against the scheduled milestones, ensuring that the client is well-informed about the progress of their project. Effective project management ensures that our clients are happy with the process as well as with the end product.